Brooklyn Academy of Music Puts Online 70,000 Objects Documenting the History of the Performing Arts
9 de Setembro, 2017
Performing Arts
Yesterday the sad news broke that The Village Voice will discontinue its print edition. Co-founded by Norman Mailer in 1955 and providing New Yorkers with savvy music writing, raunchy advice columns, juicy exposés, reviews, entertainment listings, apartments, jobs, band members, terrible roommates, and pretty much anything else one might desire every week for over half a century, the paper will be missed.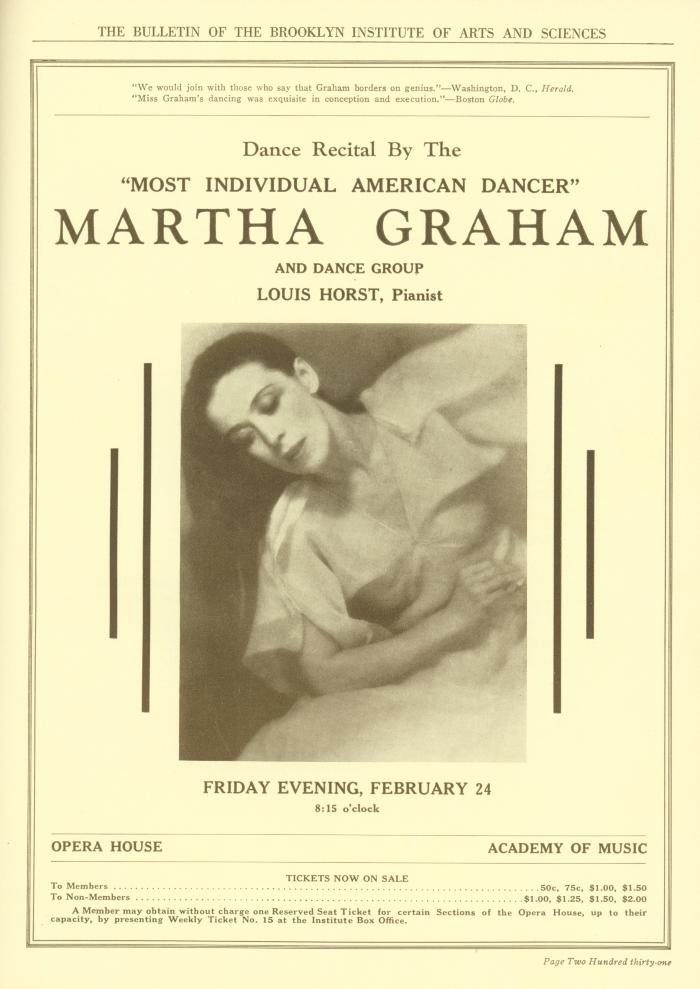 Though it won't disappear online, the loss of the street-level copy in its comfortingly familiar red plastic box marks the abrupt end of an era. Those of us inclined to mourn its passing can take some solace in the fact that so many of the city's key cultural institutions still persist.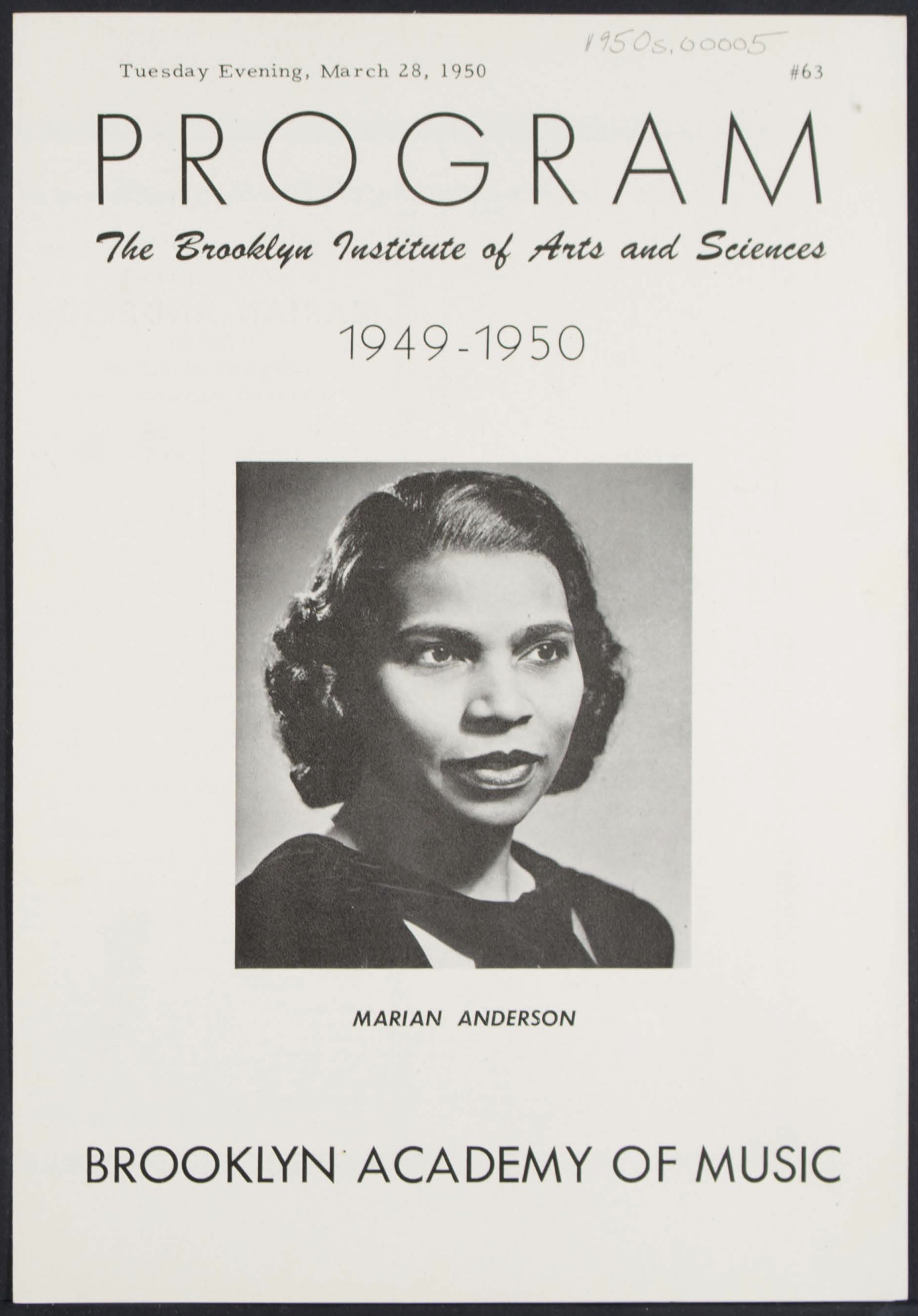 Prominent among them, Brooklyn's Academy of Music, or BAM, has been at it since 1861, when it began as the home of the Philharmonic Society of Brooklyn. It has inhabited its present Beaux Arts building in Fort Greene since 1908. In its 150 years as a performance space for opera, classical, avant-garde theater, dance, and music, and film, BAM has amassed quite a collection of memorabilia. This year, on its century-and-a-half anniversary, it has made 70,000 of those artifacts available to the public in its Leon Levy Digital Archive. Like future issues of the Voice, you cannot hold these in your hand, unless you happen to be one of the museum's curators. But "researchers—or anyone else interested," writes The New York Times, "can create personalized collections based on specific artists, companies or eras."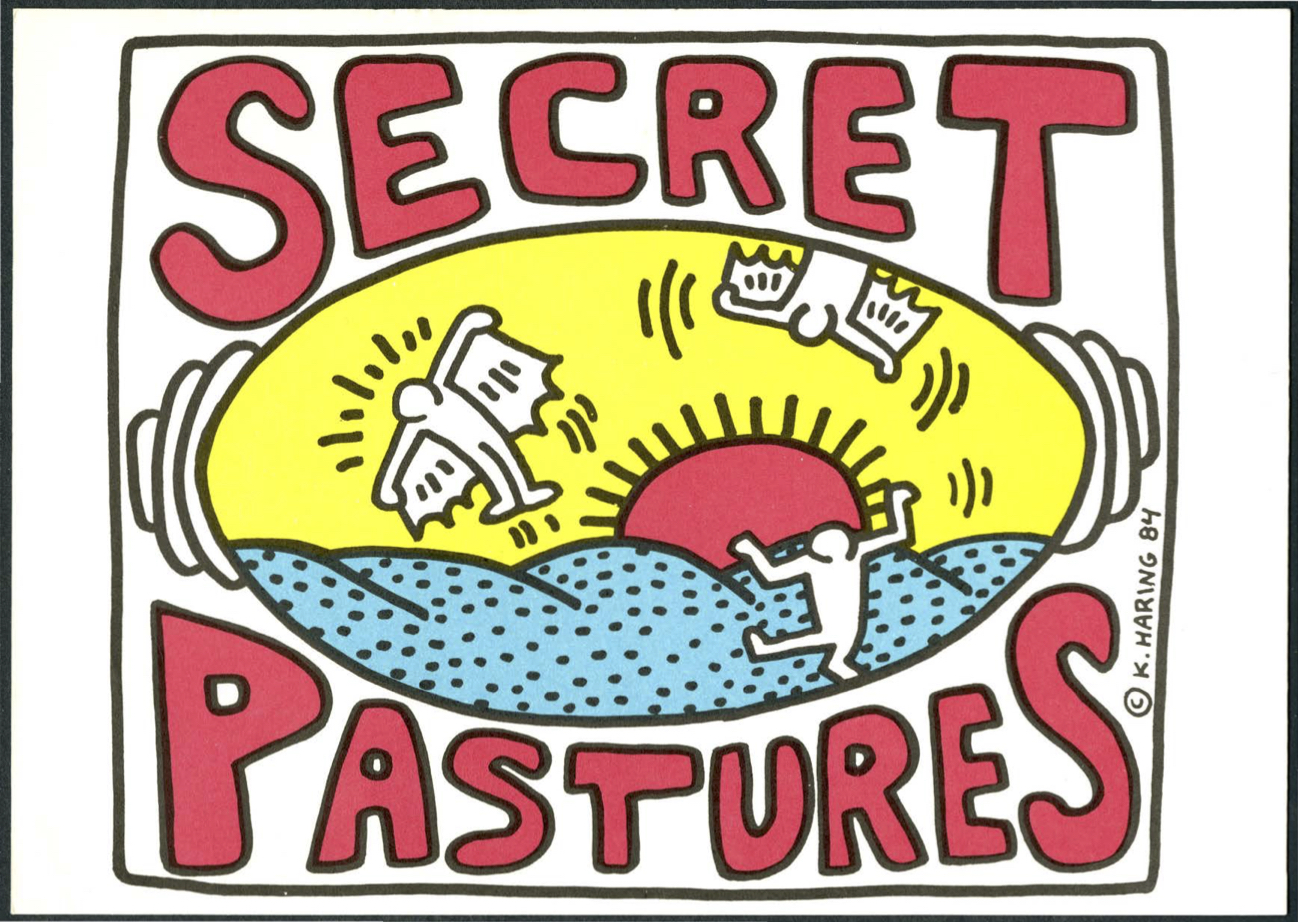 The history represented here is vast and deep, by a young country's standards. "Every presidential candidate made campaign stops there before there was television," says former BAM president Karen Brooks Hopkins. "Mary Todd Lincoln was in the audience during the opening week of festivities. Then you have [Rudolph] Nuryev making his first performance in the West just after he defects, [Martha] Graham performing her last performance on stage…." These landmark moments notwithstanding, BAM has earned a reputation as a home for avant-garde performance art, and the collection certainly reflects that dimension among the 40,000 artists represented.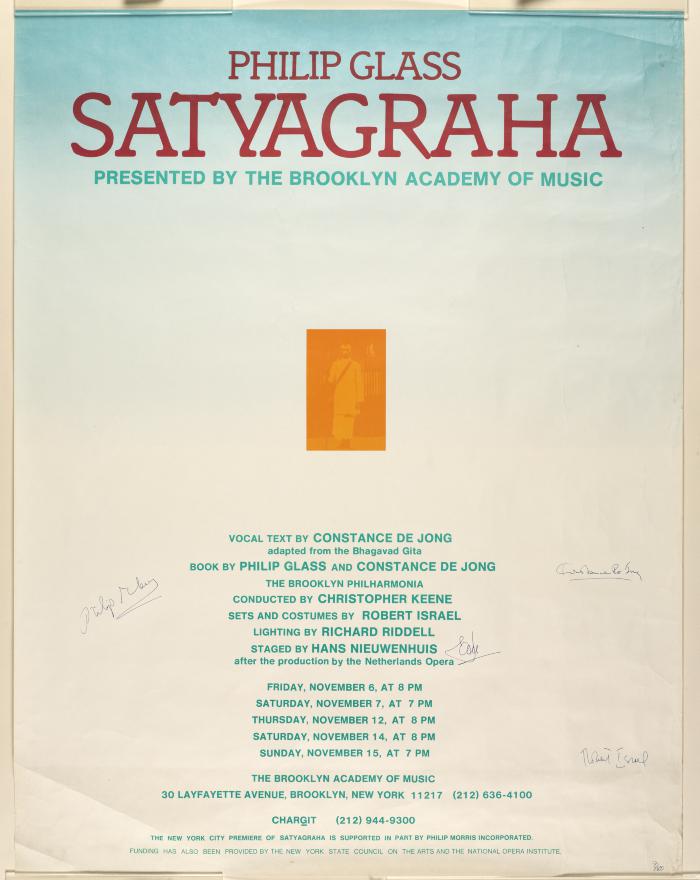 We have further up the postcard Keith Haring designed for a 1984 Bill T. Jones and Arnie Zane piece called Secret Pastures (Haring also designed the sets). We have the poster above for a 1981 performance of Philip Glass' Satyagraha, his opera based on the life of Gandhi. And below, a poster for the 1983 world premier of Laurie Anderson's United States: Parts I-IV. These objects come from BAM's Next Wave Festival collection, which contains many thousands of photographs, playbills, and posters from the space's more experimental side, many, though not all of them, downloadable.
Considera, por favor fazer um donativo ao Artes & contextos.
Ajuda-nos a manter viva e disponível a todos esta biblioteca.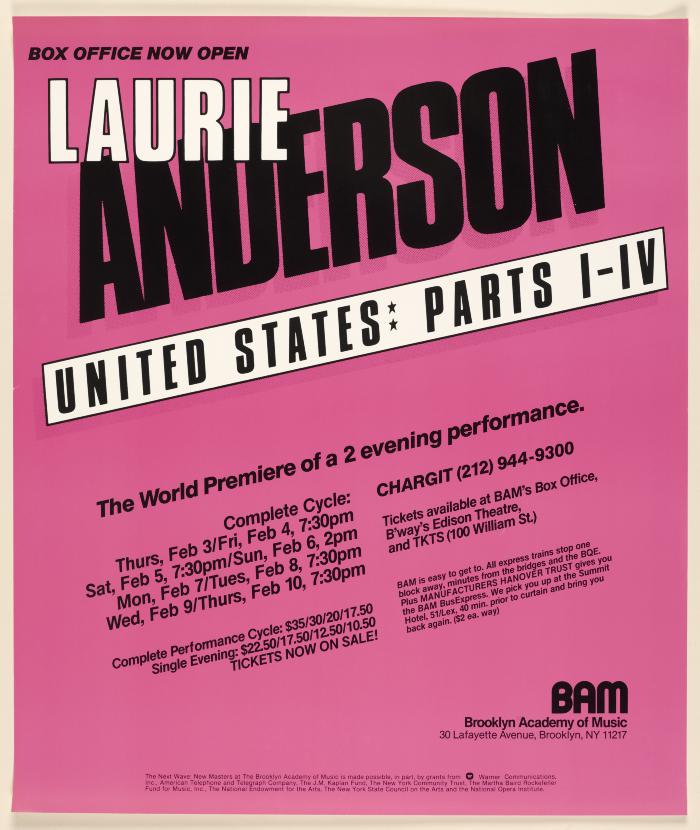 Between the Civil War memorabilia and modernist documents, you'll find all sorts of fascinating ephemera: photos of a very young Meryl Streep and Christopher Lloyd in a 1977 production of Happy End at the Chelsea Theater during a BAM Spring Series, or of an older Patrick Stewart in a 2008 Macbeth. Just below, we have a charming playing card featuring the Brooklyn Academy of Music's Peter Jay Sharp building in 1909, the year after it was built. It's an imposing structure that seems like it might last forever, though much of the vibrant creative work featured year after year at BAM may someday also move entirely into digital spaces. Enter the complete BAM digital archive here.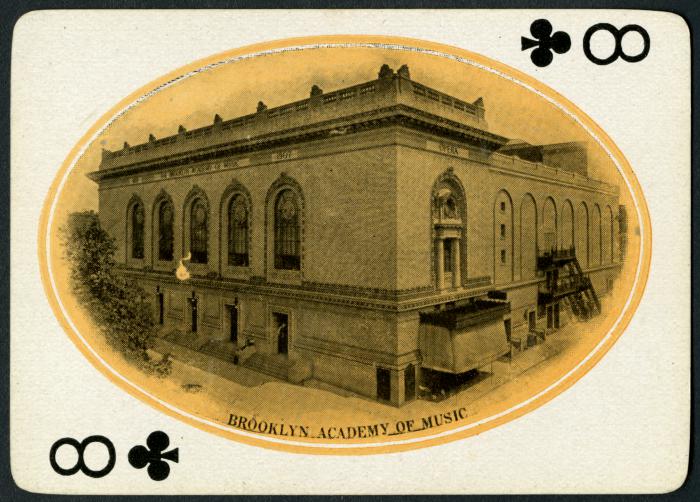 O Artigo: Brooklyn Academy of Music Puts Online 70,000 Objects Documenting the History of the Performing Arts: Download Playbills, Posters & More, foi publicado @Open Culture
The Post: Brooklyn Academy of Music Puts Online 70,000 Objects Documenting the History of the Performing Arts: Download Playbills, Posters & More, appeared first @Open Culture
Como classificas este artigo?
Assinados por Artes & contextos, são artigos originais de outras publicações e autores, devidamente identificadas e (se existente) link para o artigo original.