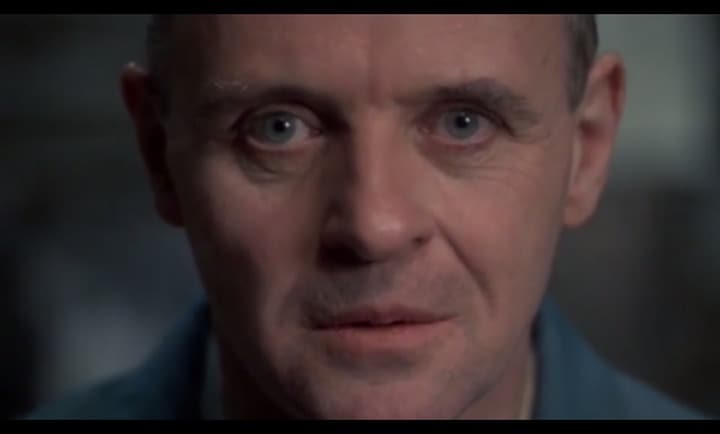 How Jonathan Demme Put Humanity Into His Films: From The Silence of the Lambs to Stop Making Sense
30 de abril, 2017
"My friend, the director Jonathan Demme, passed last night," wrote Talking Heads' David Byrne on his blog yesterday. "I met Jonathan in the '80s when Talking Heads were touring a show that he would eventually film and turn into Stop Making Sense," the famous — and in the minds of many, still the very best — concert movie. "I loved his films Melvin and Howard and Citizens Band (AKA Handle With Care). From those movies alone, one could sense his love of ordinary people. That love surfaces and is manifest over and over throughout his career." Read just a few of the many other tributes to Demme made so far, and you'll encounter the same words over and over again: love, empathy, compassion.
Few filmmakers manage to get those qualities onscreen as consistently as Demme did, and even fewer do it at his level of technical mastery. The two video essays here examine his cinematic technique, especially as seen in one of his best-known films: 1991's 
Silence of the Lambs
, the second in the ongoing series featuring refined career cannibal Hannibal Lecter. The
brief episode
of Tony Zhou's 
Every Frame a Painting
at the top of the post breaks down how Demme handles the question of who "wins" the interaction in the first conversation between Anthony Hopkins' Lecter and Jodie Foster's young FBI trainee Clarice Starling — two characters who enter into this and all their subsequent interactions with their own shifting motivations, goals, and sensitivities.
In this and other scenes throughout his career, Demme made strong and influential use of close-up shots, to the point where Jacob T. Swinney could dedicate a supercut to "The Jonathan Demme Close-Up." While "most filmmakers choose to employ the close-up shot during scenes of crucial dialogue," Swinney writes, "Demme prefers to line up his characters in the center of the frame and have them look directly into the lens of the camera." And so "when Dr. Hannibal Lecter hisses at Agent Clarice Starling, we feel equally victimized," or in Philadelphia "as Andrew Beckett succumbs to AIDS, we feel an overwhelming sensation of sympathy. These characters seem to be looking at us, and we therefore connect on a deeper level."
While Demme used his signature close-ups and other emotionally charged shots in all his features, from his early days working for legendary B-movie producer Roger Corman on, he brought his humanistic style to his various documentary and concert film projects as well. "Stop Making Sense was character driven too," writes Byrne. "Jonathan's skill was to see the show almost as a theatrical ensemble piece, in which the characters and their quirks would be introduced to the audience, and you'd get to know the band as people, each with their distinct personalities. They became your friends, in a sense. I was too focused on the music, the staging and the lighting to see how important his focus on character was — it made the movies something different and special."
O Artigo: How Jonathan Demme Put Humanity Into His Films: From The Silence of the Lambs to Stop Making Sense, foi publicado em Open Culture
The Post: How Jonathan Demme Put Humanity Into His Films: From The Silence of the Lambs to Stop Making Sense, appeared first on Open Culture