Gorgeous Postcards of The Wiener Werkstätte (1907 – 1920) – @Flashbak
30 de junho, 2016
The Vereinigung für Kunsthandwerk (Arts and Crafts Association) Wiener Werkstätte (Vienna Workshops) was created in 1903 by Austrian artists and designers Josef Hoffmann and Koloman Moser, backed by their patron Fritz Wärndorfer. Evolved from the Vienna Secession, founded in 1897 as a progressive alliance of artists and designers, the Wiener Werkstätte cooperative produced stationery, furniture, architecture, friezes, porcelain, glass, soft furnishings, textiles and clothing. But we love most the 1012 postcards created by the Workshops at 32-34 Neustiftgasse from 1907 to 1920. These glorious postcards cards marked holidays, tourist destinations, fashion, humor and culture. They were designed by Josef Hoffmann, Oskar Kokoschka, Egon Schiele, Dagobert Peche, Moriz Jung, Rudolf Kalvach, Mela Koehler, Maria Likarz and more.
The Leopold Museum tells us:
It was the aim of the Werkstätte to renew the art term in the field of applied arts and to embellish the life by everyday objects designed by artists. Following British examples, the challenge was to offer simple, elegant unique items in reply to the uncharitable and industrial replicas of past styles. A tea pot and a wardrobe were designed with just the same diligence and idealism. Everyday objects thus were elevated to an art object. All spheres of life should be designed homogenously and do justice to a modern culture.

Until the 1920s the company opened up sales affiliates at the top addresses in Vienna and abroad. Nevertheless its failure loomed ahead. It was especially for the high prices of their products that the Wiener Werkstätte failed to accomplish its social cause namely to ensure that the life of everybody was embellished by everyday objects designed by artists. Until its final closure in 1932, the company always relied on the support of prosperous patrons.
The Vienne Secession quotes from a 1905 pamphlet:
"The limitless harm done in the arts and crafts field by low quality mass production on the one hand and by the unthinking imitation of old styles on the other is affecting the whole world like some gigantic flood…It would be madness to swim against this tide. Nevertheless we have founded out workshop. Where appropriate we shall try to be decorative without compulsion and not at any price"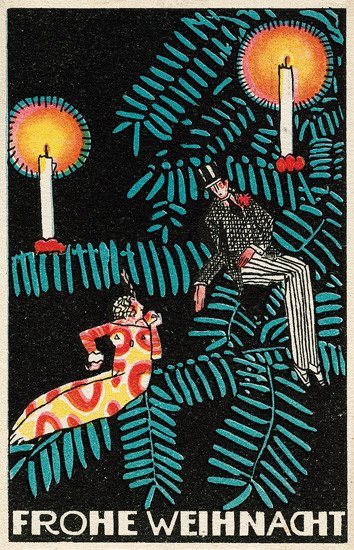 Considera, por favor fazer um donativo ao nosso site.
Ajuda-nos a não depender da publicidade para continuarmos a partilhar Arte mantendo o Artes & contextos livre.
Podes também ajudar-nos ao subscreveres a nossa Newsletter e acompanhando-nos no Facebook, no Twitter e no Instagram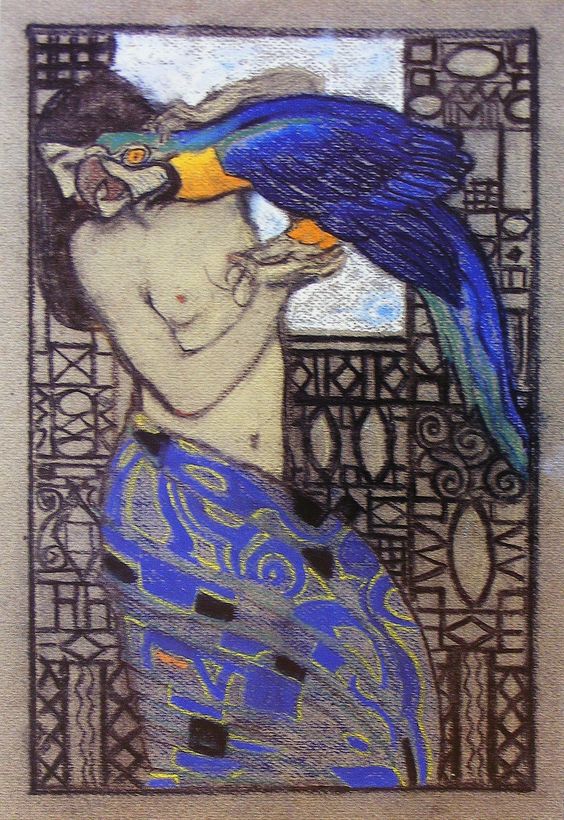 Galerie St Etienne:
The complete impoverishment of the truncated Austrian nation after World War I undoubtedly played a significant role in the demise of the Wiener Werkstätte. Attempts to expand the workshop's scope– adding such items as wallpaper to its limited program of industrial licenses, and establishing branches in Zurich, New York and Berlin–were not particularly successful. After a close brush with bankruptcy in 1913, Wärndorfer was shipped off to America and the following year Otto Primavesi, a banker from Moravia, took over as chief financier and patron. Its need for a perennial Milchkuh (milk cow) to provide a steady stream of cash is often cited as symptomatic of the Wiener Werkstätte's economic naiveté, but in fact the notion of the enlightened patron was central to the Werkstätte's operating philosophy. The Werkstätte recognized early on that its role was not to reach the masses, but rather to create a rarified environment for the wealthy few. So long as the Austrian empire survived, whole and thriving, this goal was not particularly unrealistic. However, it was totally out of keeping with the priorities of a war-battered land, and after over a decade of struggle the Wiener Werkstätte finally gave up the ghost in 1932.
Images via: Postcards of the Wiener Werkstätte: Selections from the Leonard A. Lauder Collection
O Artigo: Gorgeous Postcards of The Wiener Werkstätte (1907 – 1920), foi publicado em Flashbak
The Post: Gorgeous Postcards of The Wiener Werkstätte (1907 – 1920), appeared first on Flashbak
Como classificas este artigo?
Assinados por Artes & contextos, são artigos originais de outras publicações e autores, devidamente identificadas e (se existente) link para o artigo original.