Discover the First Horror & Fantasy Magazine, (…) – @Open Culture
22 de junho, 2016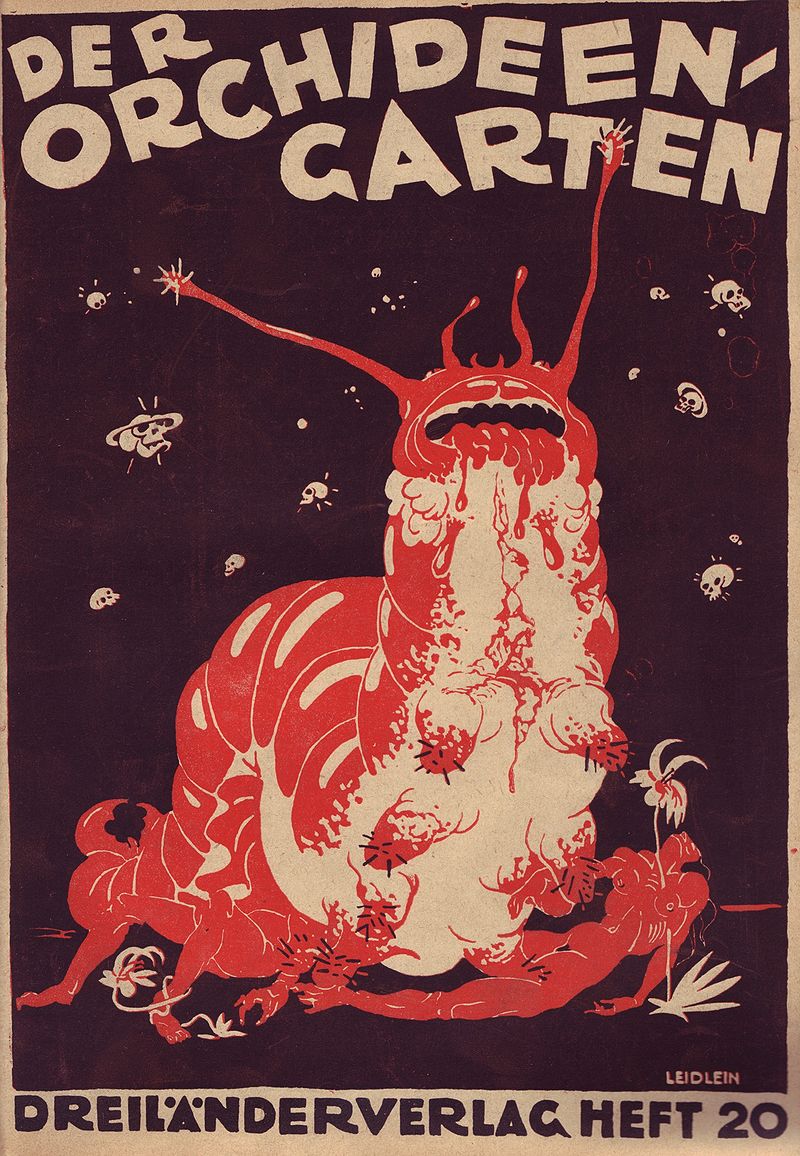 From the 18th century onward, the genres of Gothic horror and fantasy have flourished, and with them the sensually visceral images now commonplace in film, TV, and comic books. These genres perhaps reached their aesthetic peak in the 19th century with writers like Edgar Allan Poe and illustrators like Gustave Dore. But it was in the early twentieth century that a more populist subgenre truly came into its own: "weird fiction," a term H.P. Lovecraft used to describe the pulpy brand of supernatural horror codified in the pages of American fantasy and horror magazine Weird Tales—first published in 1923. (And still going strong!)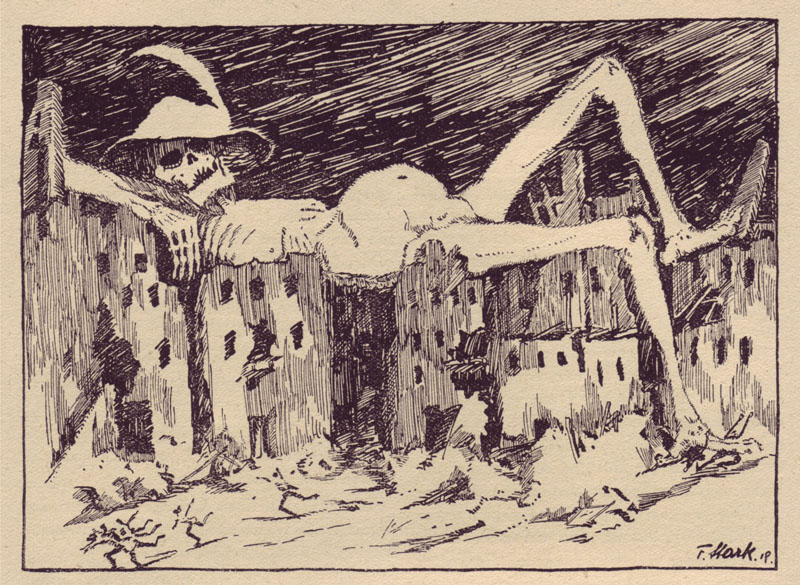 A precursor to EC Comics' many lurid titles, Weird Tales is often considered the definitive early twentieth century venue for weird fiction and illustration. But we need only look back a few years and to another continent to find an earlier publication, serving German-speaking fans — Der Orchideengarten ("The Garden of Orchids"), the very first horror and fantasy magazine, which ran 51 issues from January 1919 to November 1921.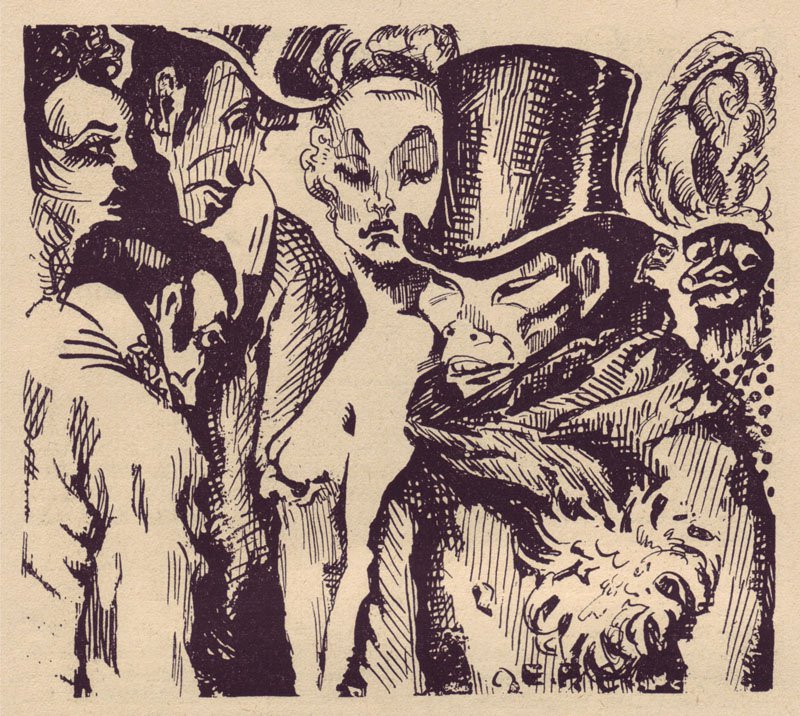 The magazine featured work from its editors Karl Hans Strobl and Alfons von Czibulka, from better-known contemporaries like H.G. Wells and Karel Capek, and from forefathers like Dickens, Pushkin, Guy de Maupassant, Poe, Voltaire, Washington Irving, Nathaniel Hawthorne, and others. "Although two issues of Der Orchideengarten were devoted to detective stories," writes 50 Watts, "and one to erotic stories about cuckolds, it was a genuine fantasy magazine." And it was also a gallery of bizarre and unusual artwork.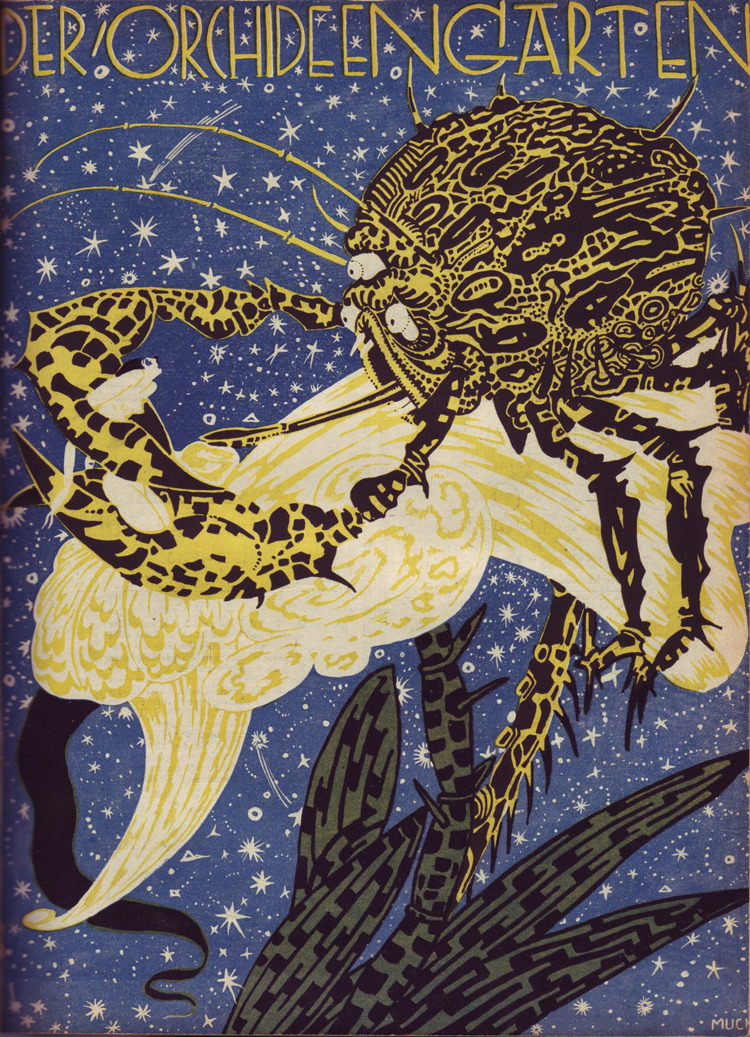 50 Watts quotes from Franz Rottensteiner's description of the magazine's art, which ranged "from representations of medieval woodcuts to the work of masters of the macabre such as Gustave Dore or Tony Johannot, to contemporary German artists like Rolf von Hoerschelmann, Otto Lennekogel, Karl Ritter, Heinrich Kley, or Alfred Kubin." These artists created the covers and illustrations you see here, and many more you can see at 50 Watts, the black sun, and John Coulthart's feuilleton.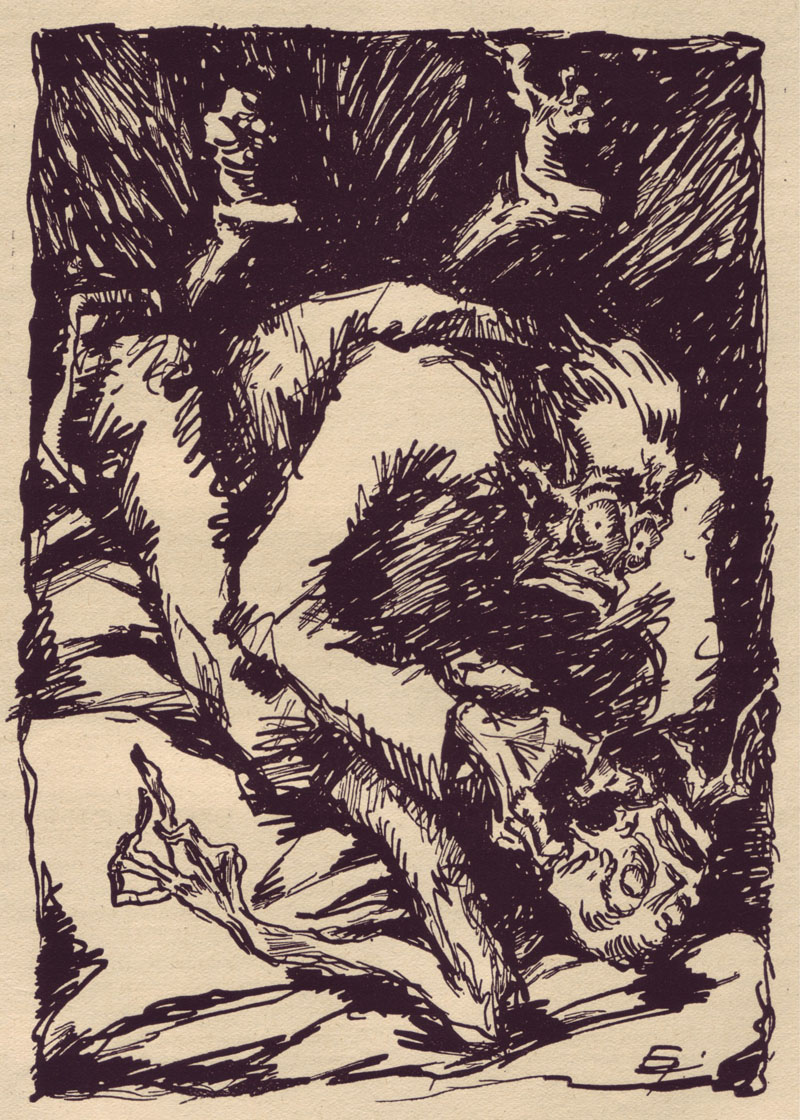 "What strikes me about these black-and-white drawings," like the dense, frenzied pen-and-ink scene above, Coulthart comments, "is how different they are in tone to the pulp magazines which followed shortly after in America and elsewhere. They're at once far more adult and frequently more original than the Gothic clichés which padded out Weird Tales and lesser titles for many years." Indeed, though the format may be similar to its successors, Der Orchideengarten's covers show the influence of Surrealism, "some are almost Expressionist in style," and many of the illustrations show "a distinct Goya influence."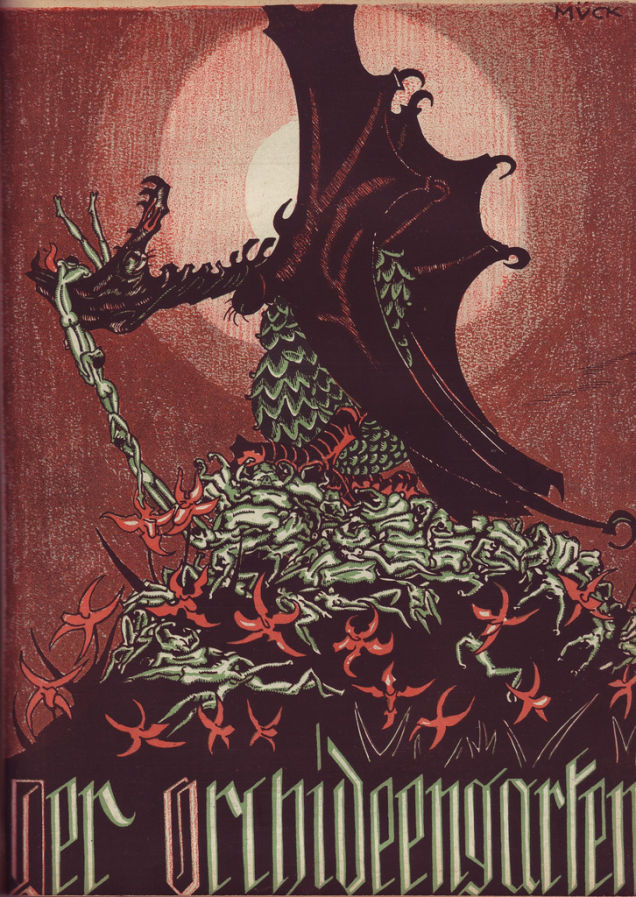 Popular fantasy and horror illustration has often leaned more toward the soft-porn of seventies airbrushed vans, pulp-novel covers, or the grisly kitsch of the comics. Rottensteiner writes in his 1978 Fantasy Book that this "large-format magazine… must surely rank as one of the most beautiful fantasy magazines ever published." It's hard to argue with that assessment. View, read (in German), and download original scans of the magazine's first several issues over on this Princeton site.
via 50 Watts
O Artigo Discover the First Horror & Fantasy Magazine, Der Orchideengarten, and Its Bizarre Artwork (1919-1921), foi publicado em: Open Culture
The post Discover the First Horror & Fantasy Magazine, Der Orchideengarten, and Its Bizarre Artwork (1919-1921), appeared first on: Open Culture