Download 67,000 Historic Maps (in High Resolution) from the Wonderful David Rumsey Map Collection – @Open Culture #davidrumsey
23 de Abril, 2016
Fonte: Open Culture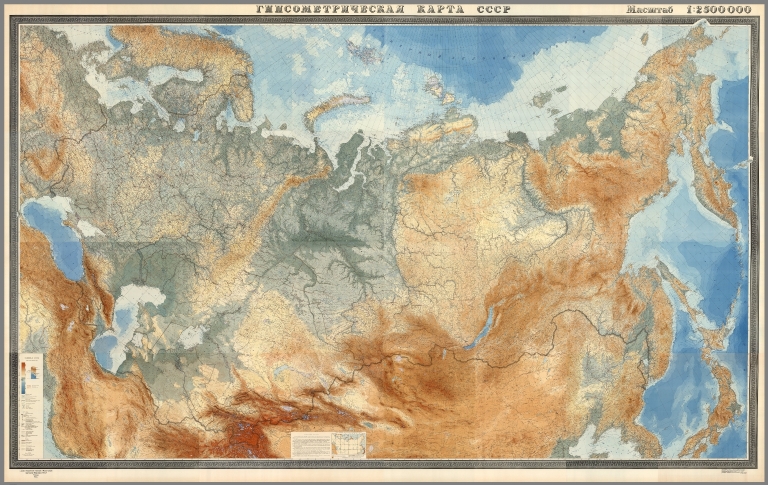 Stanford University's been in the news lately, what with expanding its tuition waiver last year and now facing renewed scrutiny over its ultra-low admissions rate. These stories have perhaps overshadowed other Stanford news of a more academic nature: the arrival of the David Rumsey Map Center, which celebrated its grand opening yesterday and continues the festivities today and tomorrow.
While these kinds of university improvements are rarely of much interest to the general public, this one highlights a collection worth giving full attention. Well, for those of us, that is, who love maps.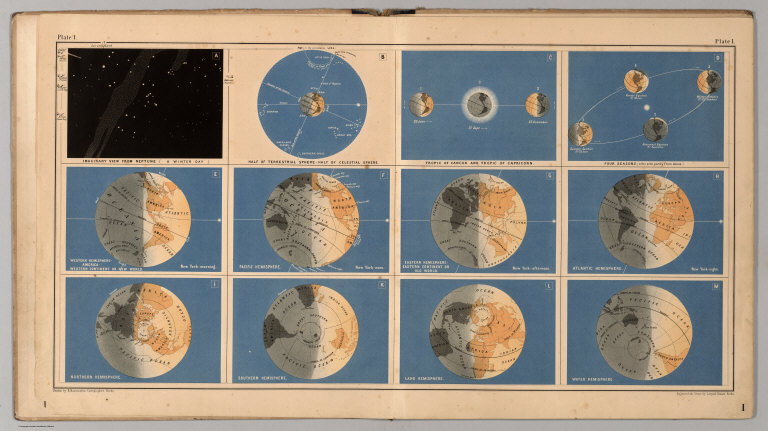 You do not need to be a Stanford student or faculty or staff member to access the vast treasures of the Rumsey Map collection, nor do you need to visit the university or its new Center. Since 1996, the Rumsey collection's online database has been open to all, currently offering anyone with an internet connection access to 67,000 maps from all over the globe, spanning five centuries of cartography. Rumsey's holdings constitute, writes Wired, "the dopest map collection on Earth," and though its physical housing at Stanford is a huge boon to academic researchers, its online archive is yours for the browsing, searching, and downloading, whoever and wherever you are.
Pages like the 1867 map "Twelve Perspectives on the Earth in Orbit and Rotation," further up, contain detailed publication information, the ability to zoom in and examine the tiniest details, and an "export" function allowing users to download a variety of resolutions up to 12288 pixels. (The same holds true for all other maps.) There's also a new feature for many maps called "Georeferencing" (see a short introductory video above), which matches the map's contours with other historic maps or with more accurate, modern satellite images.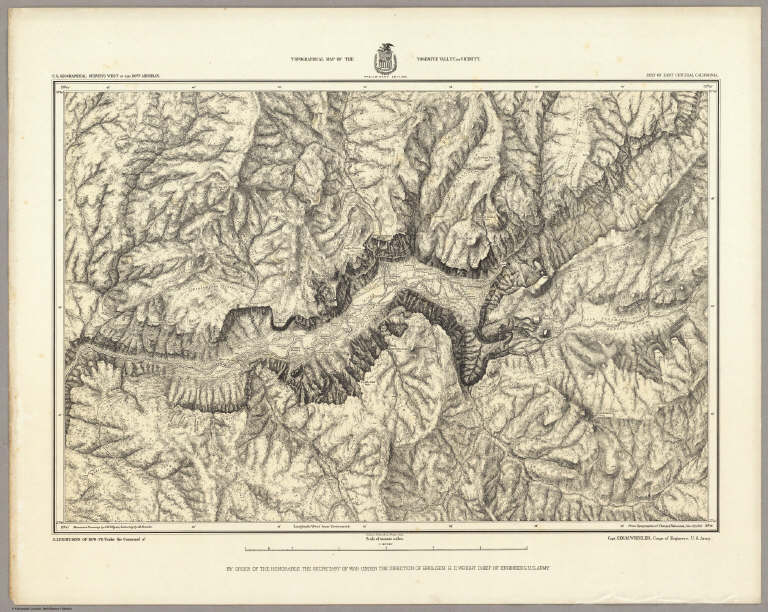 In the case of "Twelve Perspectives on the Earth in Orbit and Rotation," the georeferencing function returns an error message stating "this is not a map." But in terrestrial images, like the topographical map of the Yosemite Valley above, we can choose specific portions to georeference, use the "visualize" function to see how they match up to contemporary views, and conduct an accuracy analysis. (Georeferencing requires sign-in with a free account, or you can use your Google, Facebook, or Twitter log-ins.) Georeferencing is not available for all maps, yet. You can help the Rumsey collection expand the feature by visiting this page and clicking the "Random Map" link.

The Rumsey Collection contains a seemingly inexhaustible supply of cartographic images, such as the colorful aerial view of New York City from 1900, above, and the1949 composite map of the Soviet Union, at the top of the post. In addition to the maps themselves—most works of art in their own right—the database is full of other beautiful images related to geography, such as the fabulous, full-color title page below for the 1730 Atlas Novus sive Tabulae Geographicae by Matthaeus Seutter.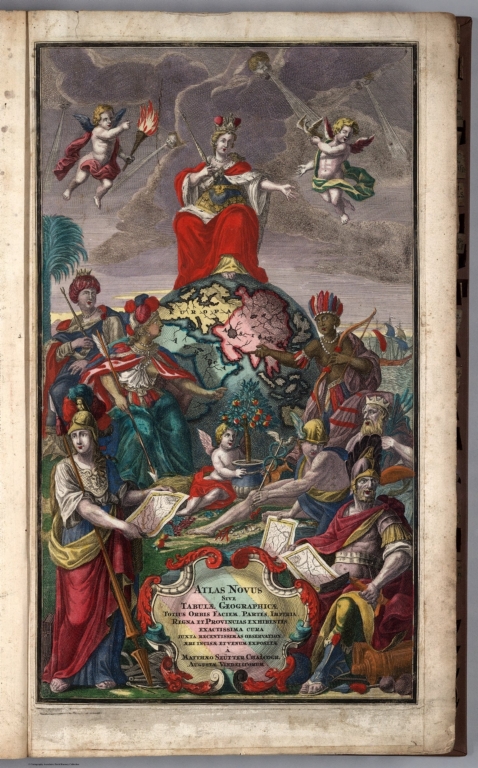 David Rumsey—currently President of the digital publishing company Cartography Associates—began collecting maps and "related cartographic materials" in 1980. Since then, his physical collection has grown to include over 150,000 maps, to be housed at the Stanford Center that bears his name, and he has received several awards for making his collection available online. The cartography enthusiasts among us, and the hardcore scholars, can likely look forward to many more maps appearing in the web archive. For now, there's no shortage of fascinating material.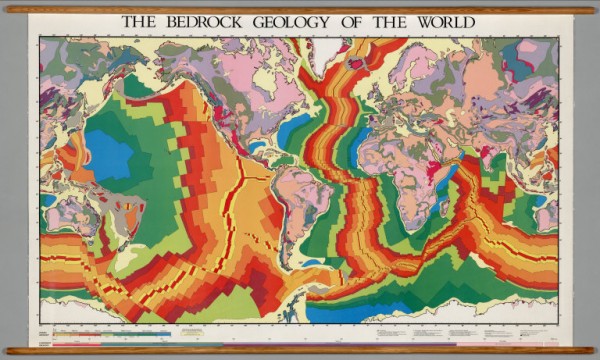 On the site's homepage, they highlight these areas worth exploring:
The historical map collection has over 67,000 maps and images online. The collection includes rare 16th through 21st century maps ofAmerica, North America, South America, Europe, Asia, Africa, Pacific and the World.

Popular collection categories are celestial, antique atlas,globe, school geography, maritime chart, state, county, city, pocket, wall & case,children's, and manuscript maps. Search examples: Pictorial maps,United States maps, Geology maps, California map, Afghanistan map,America map, New York City map, Chicago map, andU.S. Civil War maps. Browse  map categories: What, Where, Who, When. The collection is used to study history, art, genealogy, explorations, and family history.
Get to browsing… and georeferencing….
Considera, por favor fazer um donativo ao Artes & contextos.
Ajuda-nos a manter viva e disponível a todos esta biblioteca.
O artigo: Download 67,000 Historic Maps (in High Resolution) from the Wonderful David Rumsey Map Collection, foi publicado em: Open Culture
The post: Download 67,000 Historic Maps (in High Resolution) from the Wonderful David Rumsey Map Collection, was published at: Open Culture
Como classificas este artigo?
Assinados por Artes & contextos, são artigos originais de outras publicações e autores, devidamente identificadas e (se existente) link para o artigo original.